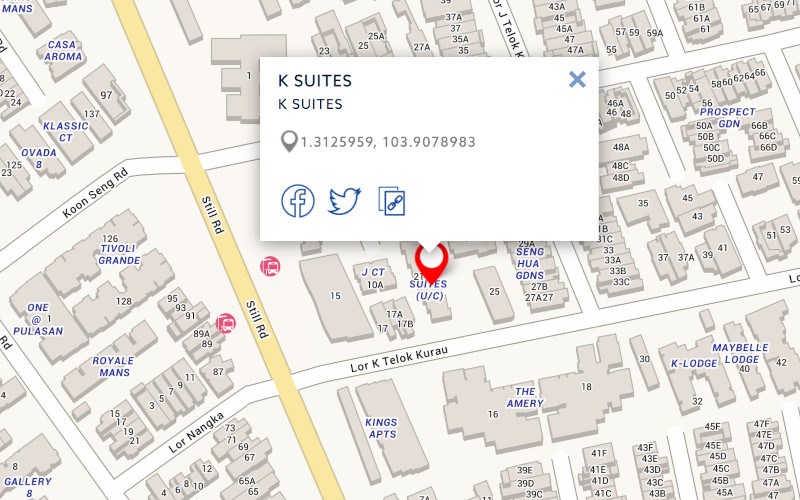 The K Suites is a freehold property situated in the middle of the city. Create wonderful family memories that will be handed down for generations.
It is located in the Telok Kurau private residential neighborhood in District 15, in the island's East Region. K Suites Condo is a new residential development in the works.
K Suites offers a variety of floorplan layout options. The practical design choices accommodate families of all sizes and needs, ranging from a two-bedroom study to a four-bedroom penthouse.
In comparison to other Condos, K Suites showflat is an affordable alternative. Residents can anticipate exceptional value from their new home due to the use of high-quality imported fixtures and finishes, as well as the expertise of a reputable builder and developer.
This vibrant area, which includes the Marine Landing Region, where the K Suites apartment is also located, provides residents with a variety of recreational opportunities. In contrast to the hustling and bustling of city life, this place provides a serene atmosphere. The construction location is next to Joo Chiat, Singapore's first historic township.
Telok Kurau's future inhabitants will be able to take advantage of the neighborhood's closeness to a wide array of facilities, which will make life easier and more enjoyable for everyone. Additionally, the creator of K Suites realized the need of fostering distinctiveness across a wide range of corporate and private endeavors. The development's sturdy foundation enables the construction of high-quality housing for its future occupants.
It all comes down to striking the ideal balance in your life and escaping the city's rush and bustle.
Make the most of the time you have left on our planet. The furniture in your house should be adaptive and clever enough to adjust to your changing demands. A home office may be created in a way that is both visually appealing and compatible with the rest of the interior design of your house.
K Suites Location Singapore
Within a ten-minute walk, you'll arrive at Kembangan MRT station. Marine Terrace Stop, an underground station on the Thomson-East Coast line, is slated to open in the near future. If you arrive at any of these stations, you'll have unequaled access to the rest of Singapore with an address here at 21 Lorong K Telok Kurau.
There is no such thing as excessive distance or duration. Expressways and public transportation connect the island's northern and southern sections. The condo is close to several notable Singaporean eateries providing satay and other seafood specialties within a ten-minute drive. Make a round of the most charming cafés in your close neighborhood. You have an infinite number of alternatives.
Students have a variety of alternatives for everything from pre-school to junior college, as well as foreign schools, due to the area's wealth of renowned institutions.
Many Amenities at Doorstep
With its handy proximity to East Coast Park and easy access to everything through Park Connectors, K Suites is an excellent option for your Orlando visit. Additionally, the Kembangan MRT Station is close, allowing residents to quickly access other regions of Singapore through public transit. Additionally, the PIE, ECP, and KPE expressways are all nearby for driver convenience.
Restaurants and cafés are an integral aspect of life in the East Coast Enclave, and K Suites is ideally located near a variety of unique and well-known food businesses. If you're in the mood for prawn noodles, Beach Road Prawn Noodles, Bruno's Bistrot, and VeganBurg all have a variety to choose from.
Families with preschool-aged or elementary-aged children in the neighborhood have a range of educational opportunities. Tao Nan School, Victoria Junior College, Chinese International Junior School (CHIJ Primary School), The Garden Slug, Haig Girls' School, Little Big Pre-School, and St. Stephen's School are among the local school options. International schools such as Global Indian International School and Canadian International School are also available.
East Coast is one of the most popular residential areas in Singapore, owing to its closeness to Kembangan MRT Station, as well as to shopping and restaurants. K Suites, like the other resorts, provides a beautiful coastal lifestyle. K Suites is the perfect location for families to call home for many years to come due to its freehold status, careful floorplan design, and affordable price.
History of Telok Kurau
Telok Kurau takes its name from the Malay hamlet of "Telok Kurau," which translates into English as "Telok Kurau." Until the kampongs were phased away in the 1980s, the Malay hamlet was located on the East Coast Road.
Katong has mostly served as a residential location for Singapore's middle-class residents, who have profited from the neighborhood's tranquillity since the 1960s. Lorong H is one of the numerous little roads that intersect the Telok Kurau Road. This enclave, which will be surrounded by small businesses and coffee shops, will have a charming mix of semi-detached, terraced, and cottage-style homes, as well as low-rise structures. Despite the adjacent Katong estate's urbanization, the Telok Kurau estate's beauty has stayed untouched.
Telok Kurau's scenery has been altered somewhat, but not significantly, by new residential projects erected in the 1990s. Even in the present day, low-rise dwellings continue to dominate the landscape. Telok Kurau's dynamic environment has become a defining feature of the neighborhood as a result of the development of new semidetached dwellings and freshly painted terrace buildings.
About the former Ji Liang Gardens Collective Sales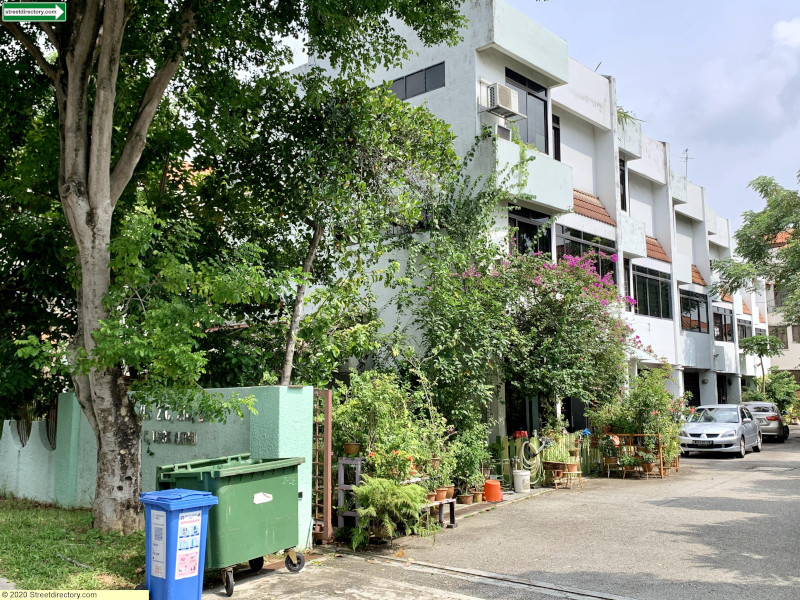 The developer has fixed a reserve price of S$18.6 million as the starting point for bidding in the freehold collective tender offer for Ji Liang Gardens at Marine Parade.
After subtracting building expenses, this equates to a site value of S$935 per square foot per year per occupant, according to marketing firm PropNex. Each and every landowner had consented to the sale.
The property is comprised of six residential apartments and is set on a 14,289-square-foot parcel of land.
The mixed-use complex is situated at 21-21E Lorong K Telok Kurau in District 15. Numerous MRT stations are located nearby, including the Eunos MRT station and the Thomson-East Coast Line's upcoming Marine Parade and Marine Terrace MRT stations, as well as numerous additional MRT stations. Two further popular attractions in the neighborhood are East Coast Park and the Parkway Parade Mall.
The results of this year's Ji Liang Gardens collective sale tender have been revealed by a marketing agency linked with PropNex Singapore, and the business is happy with the outcome.
The transaction does not need strata title board approval since it has been unanimously approved by all six property owners.
According to Mr. Paul Ho, chief mortgage officer of iCompareLoan, the moment has come for a collective sale of Ji Liang Gardens. He asserts that "collective sales are gaining traction."
If your home is in risk of being repossessed by another property owner, another option is to get a home loan without a lock-in charge, but with higher monthly housing interest payments than you now have. As a third option, seek for real estate-related packages that exclude buyers and sellers from future lock-in costs. These property owners may find mortgages that do not need a lock-in period by using the services of a mortgage broker.
Purchasers who get the appropriate financing may be able to save hundreds of dollars on their purchase. According to Mr. Ho, they will need to engage with trustworthy brokers in order to get free service.